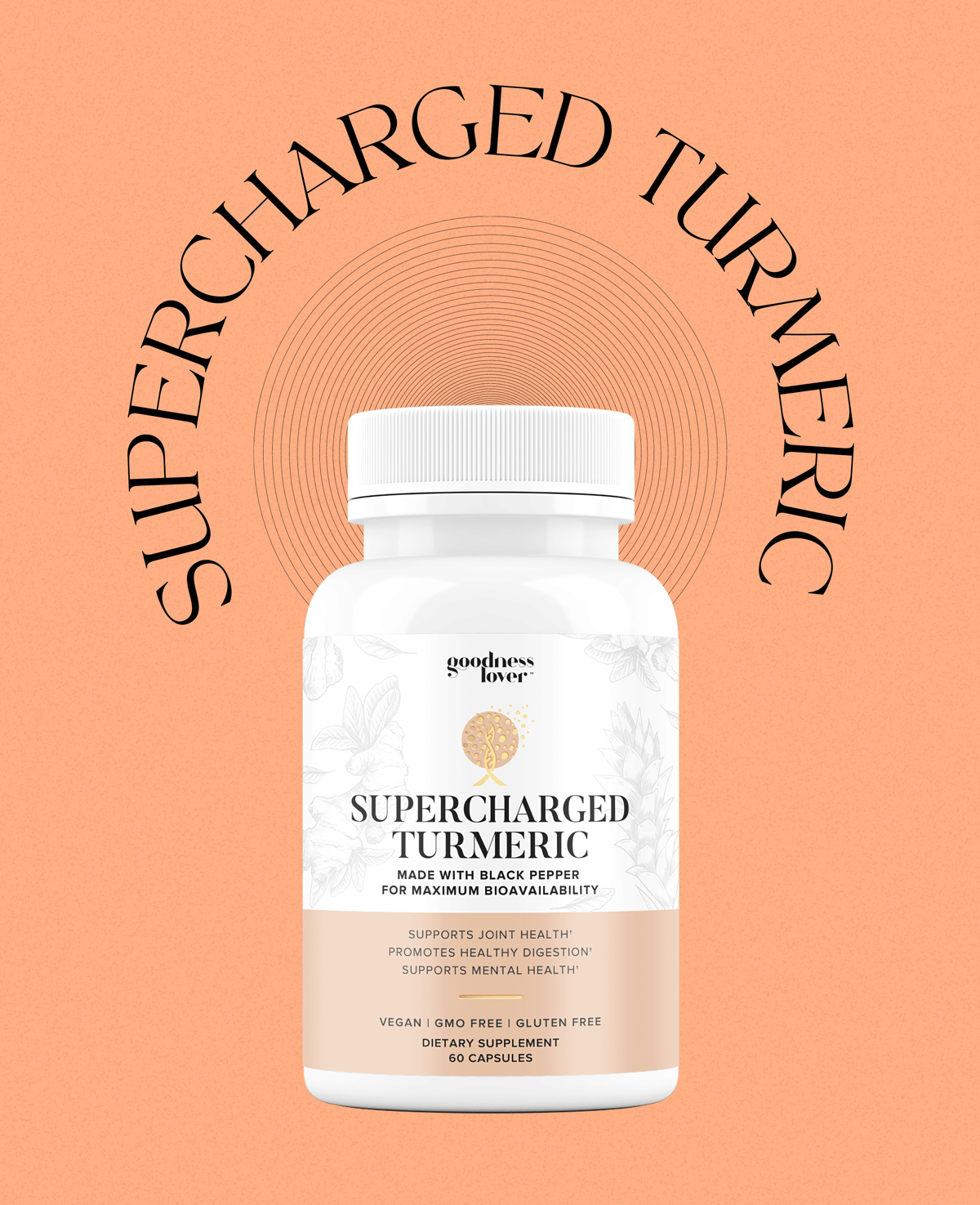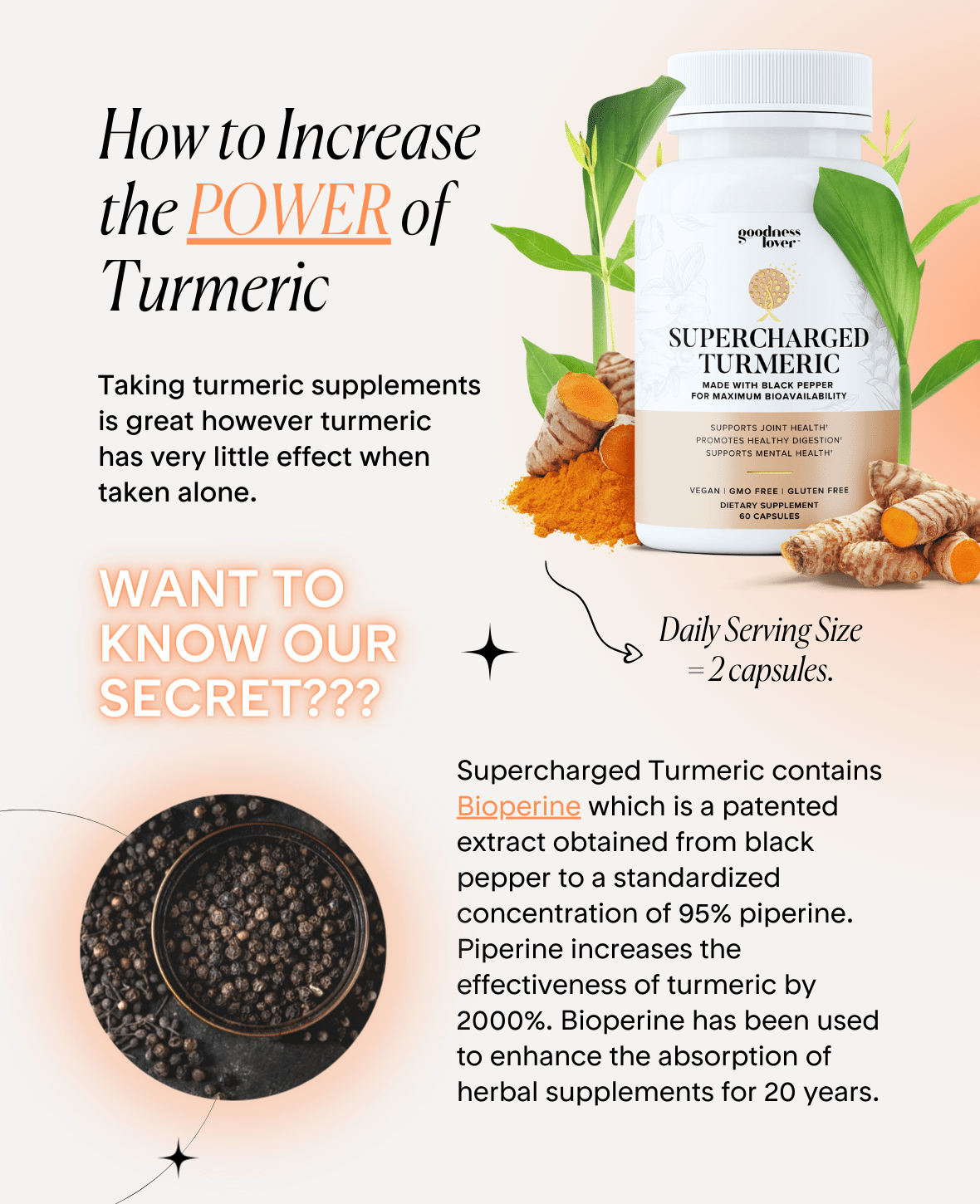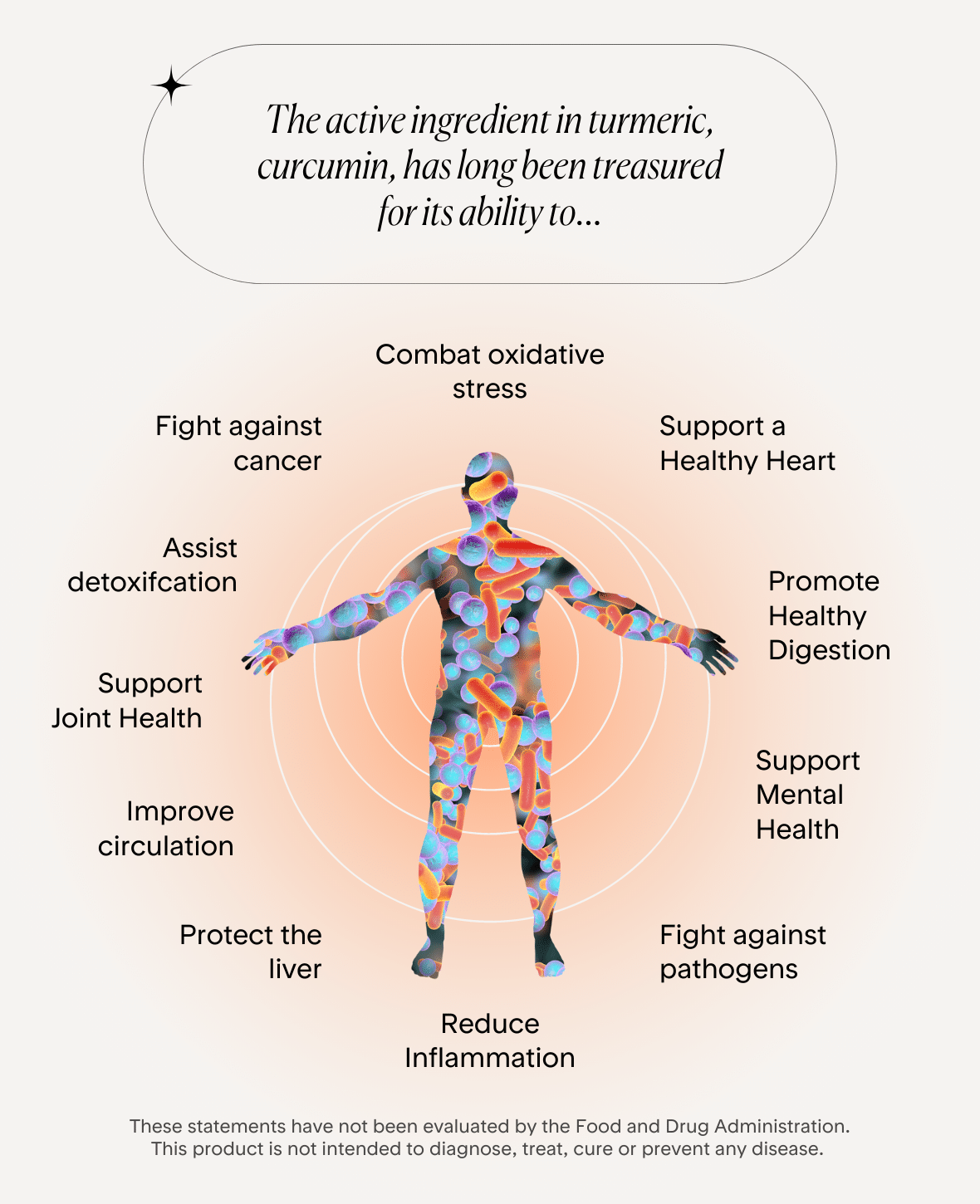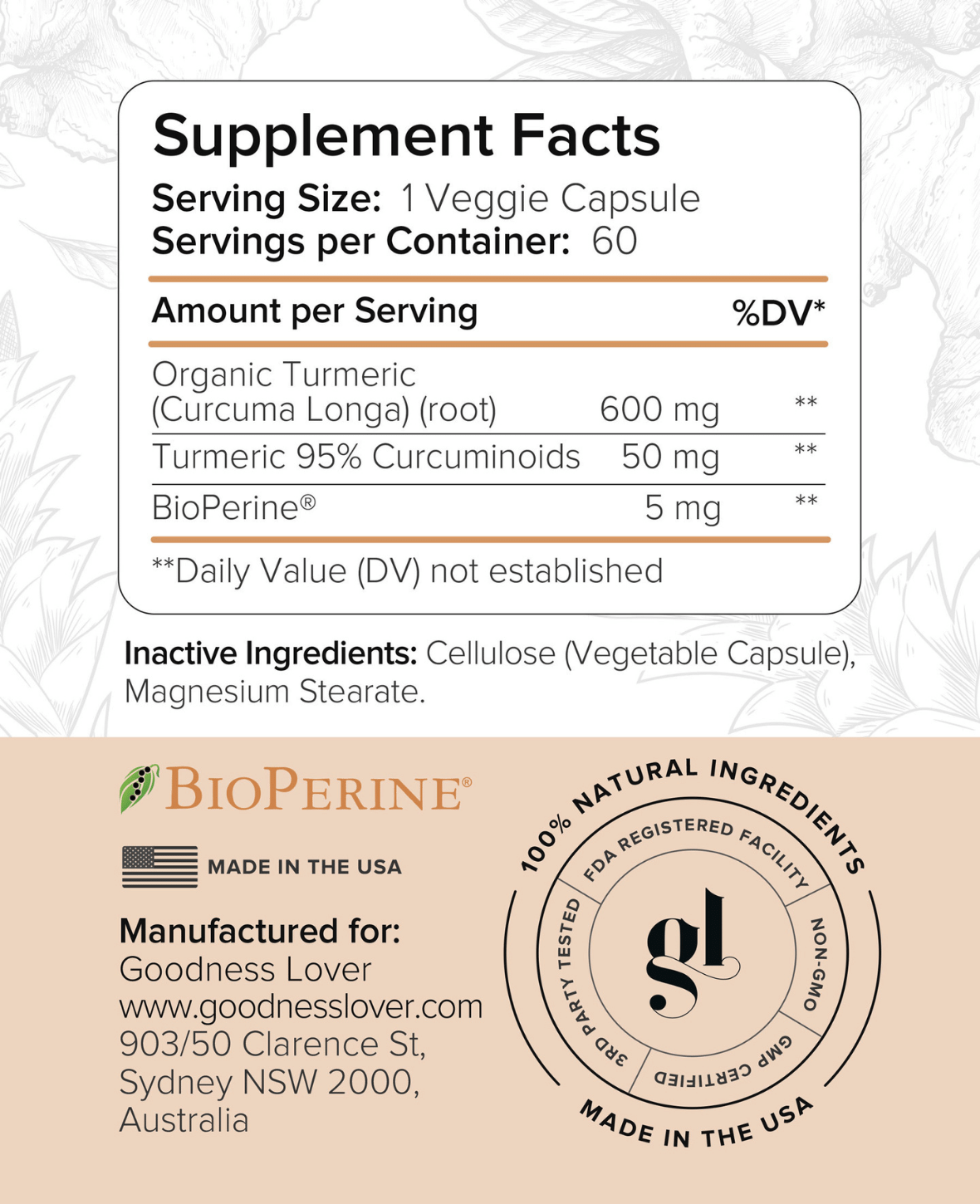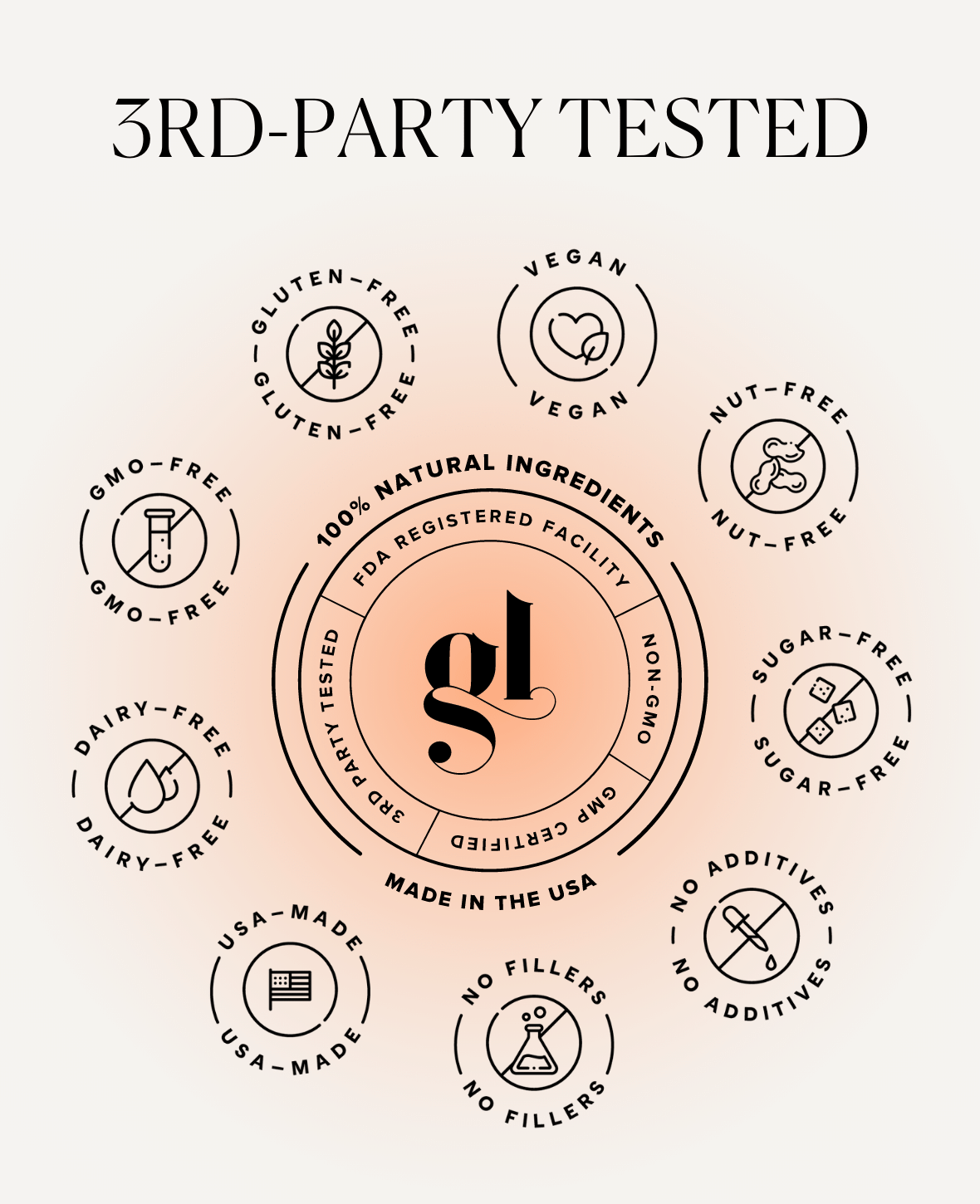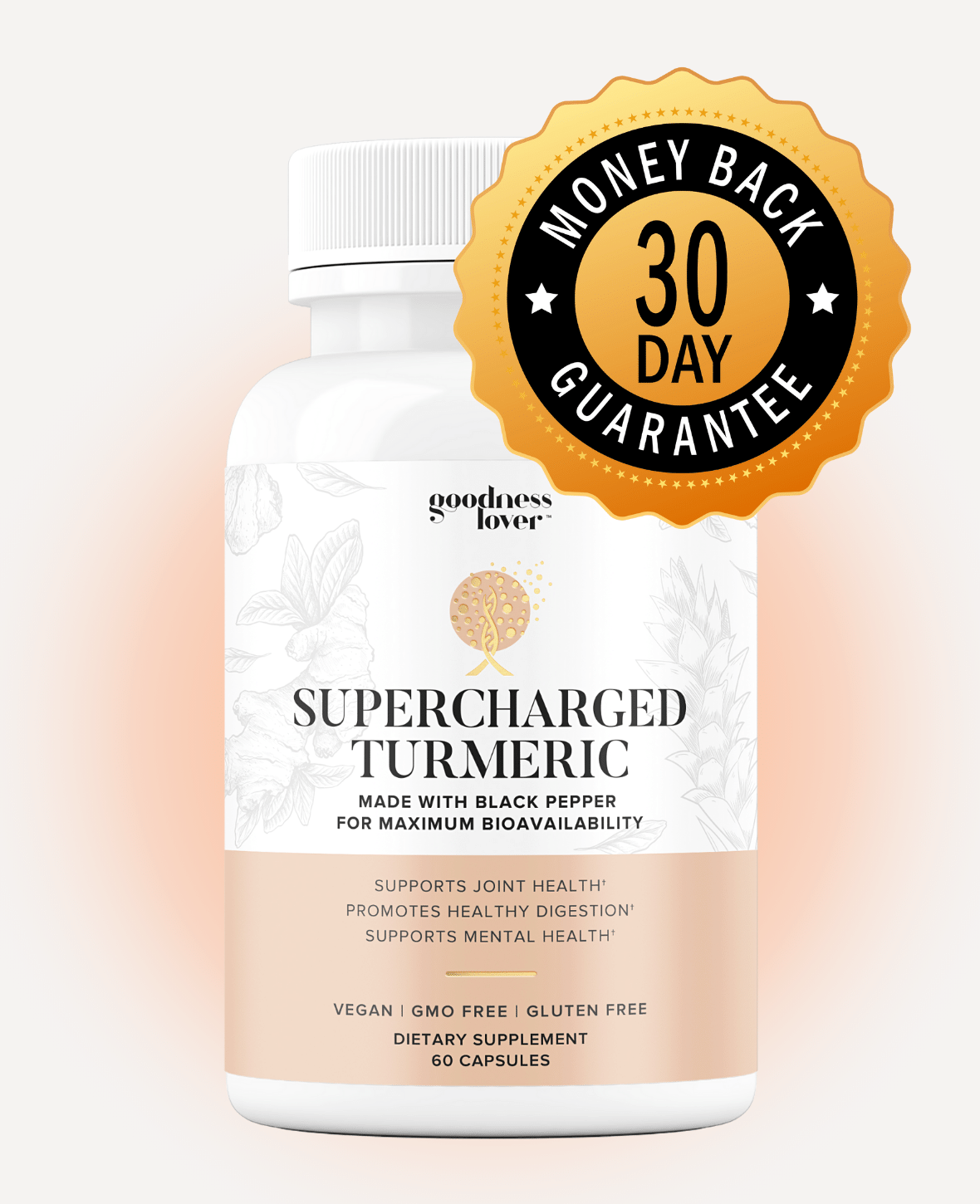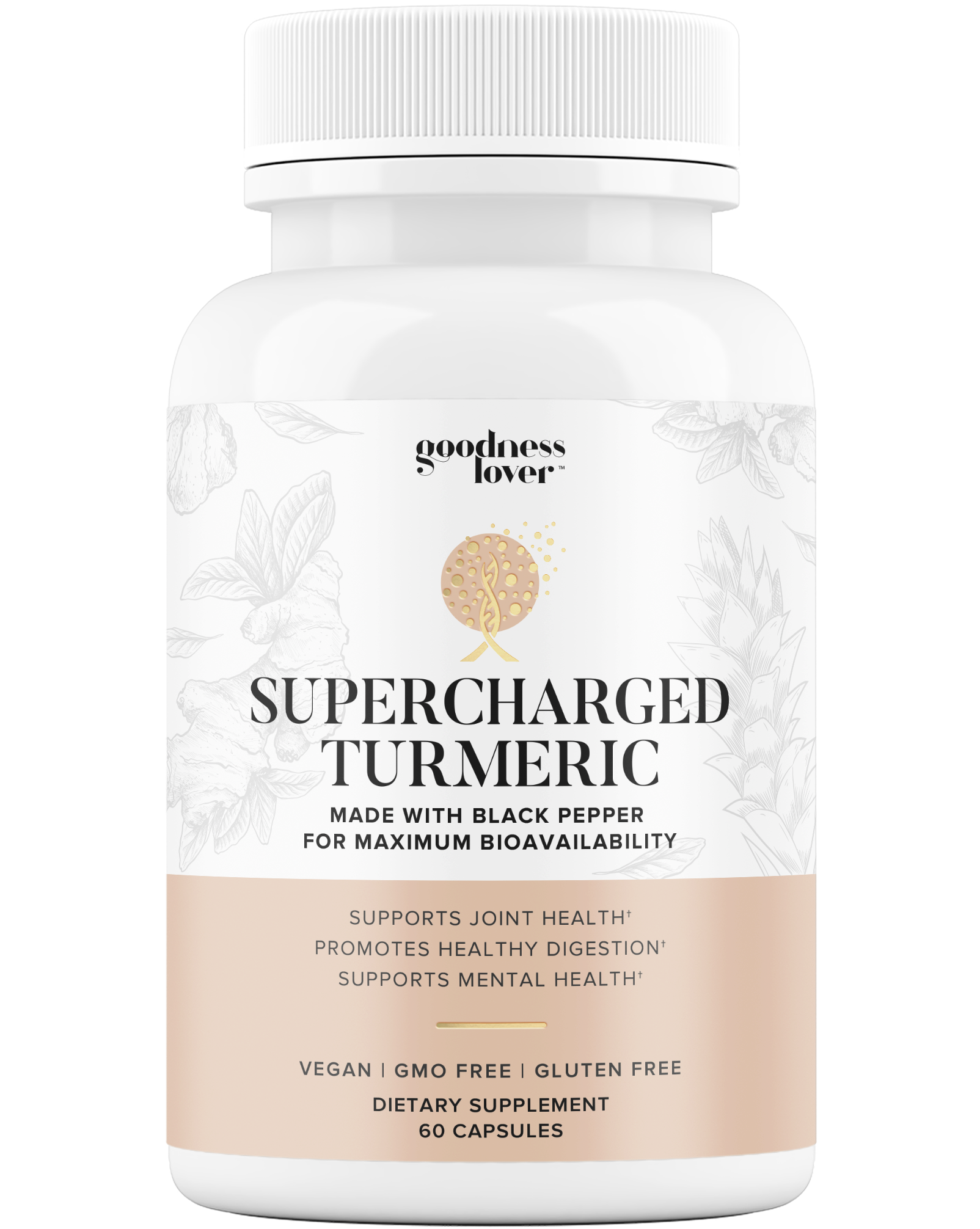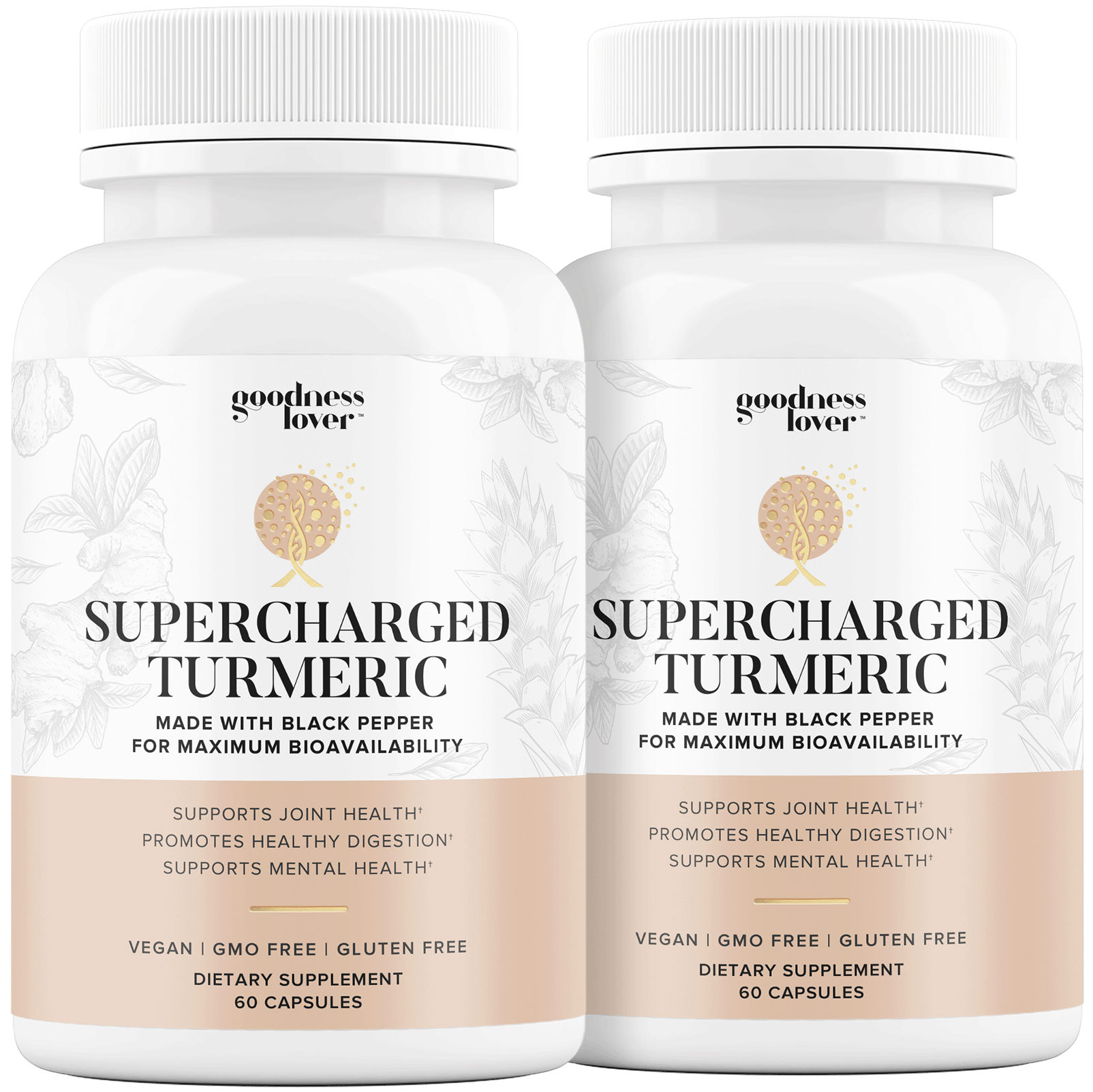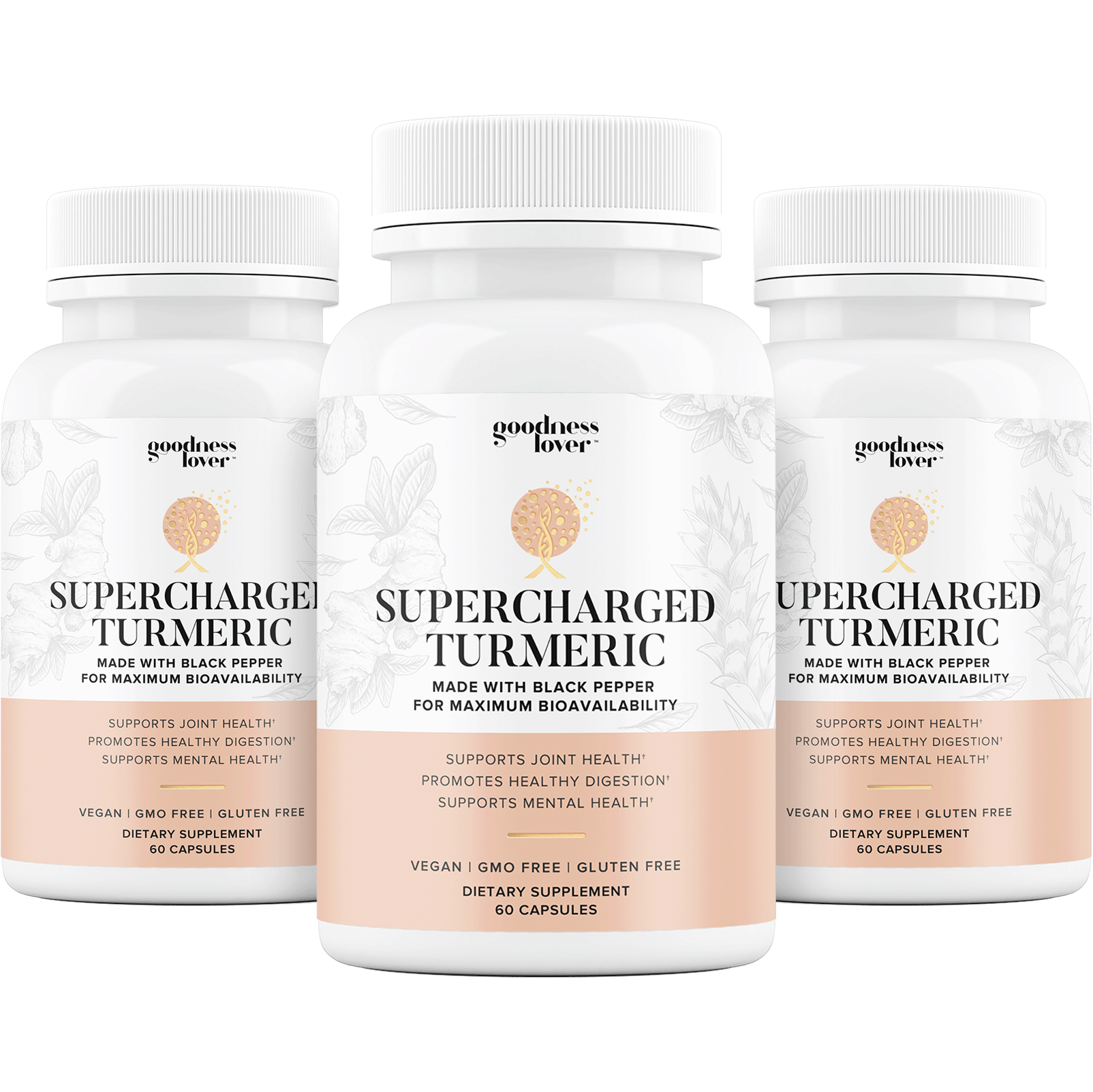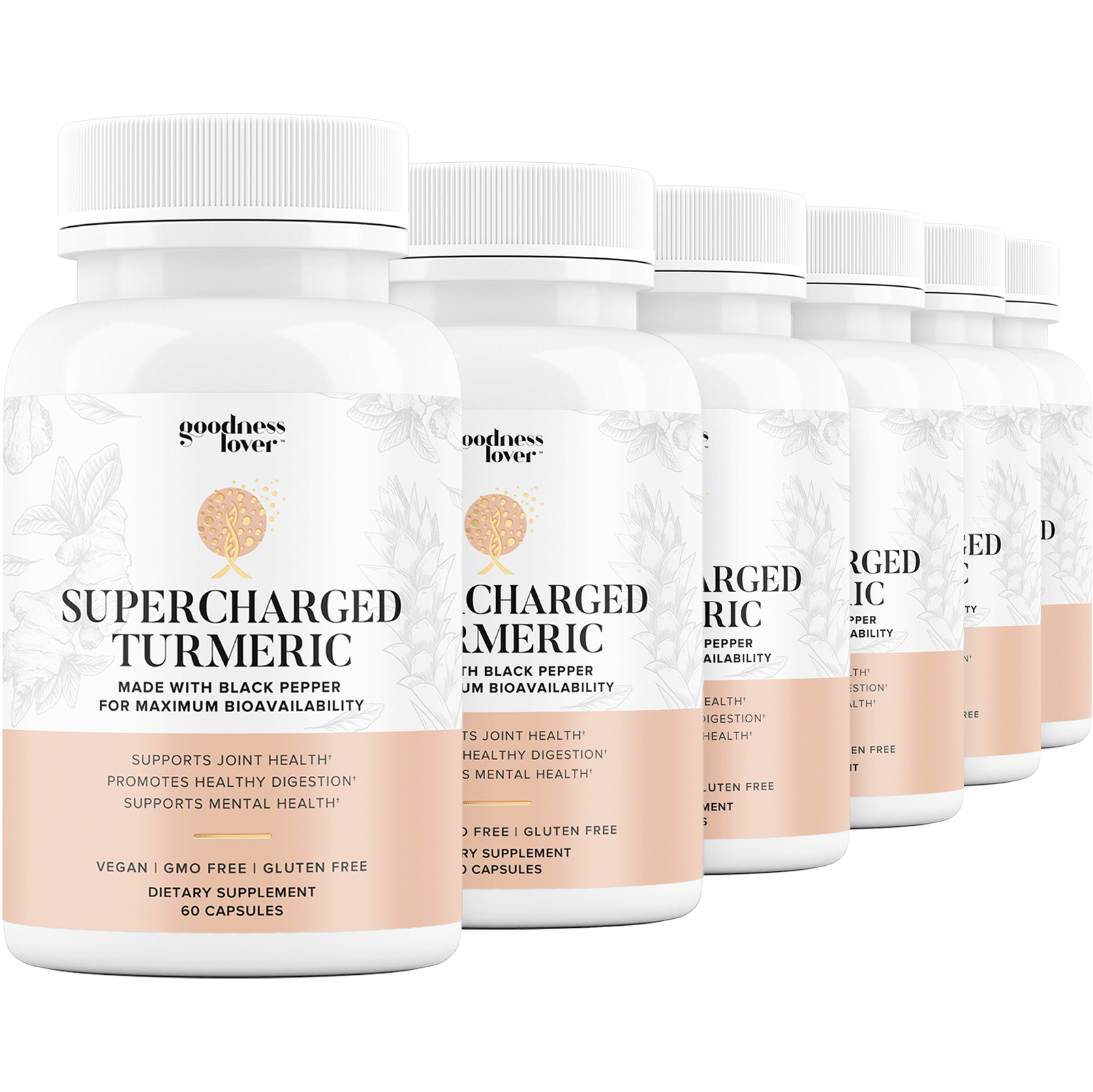 Supports Joint Health

Promotes Healthy Digestion

Supports Mental Health
1 Bottle
Every 4 Weeks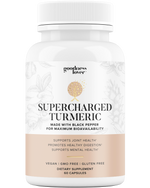 $34.95
$27.96
Per Bottle
Save 20%
3 Bottles
Every 4 Weeks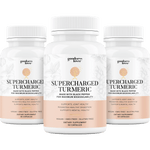 $31.45
$25.17
Per Bottle
Save 10%
Save 28%
6 Bottles
Every 4 Weeks
$27.96
$22.37
Per Bottle
Save 20%
Save 36%
2 Bottles
Every 4 Weeks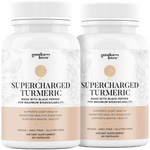 $69.90
$27.96
Per Bottle
Save 20%
Save 20%
3 Bottles
Every 4 Weeks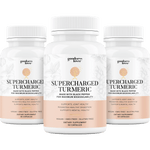 $104.85
$27.96
Per Bottle
Save 20%
Save 20%
100% No-Risk Money Back Guarantee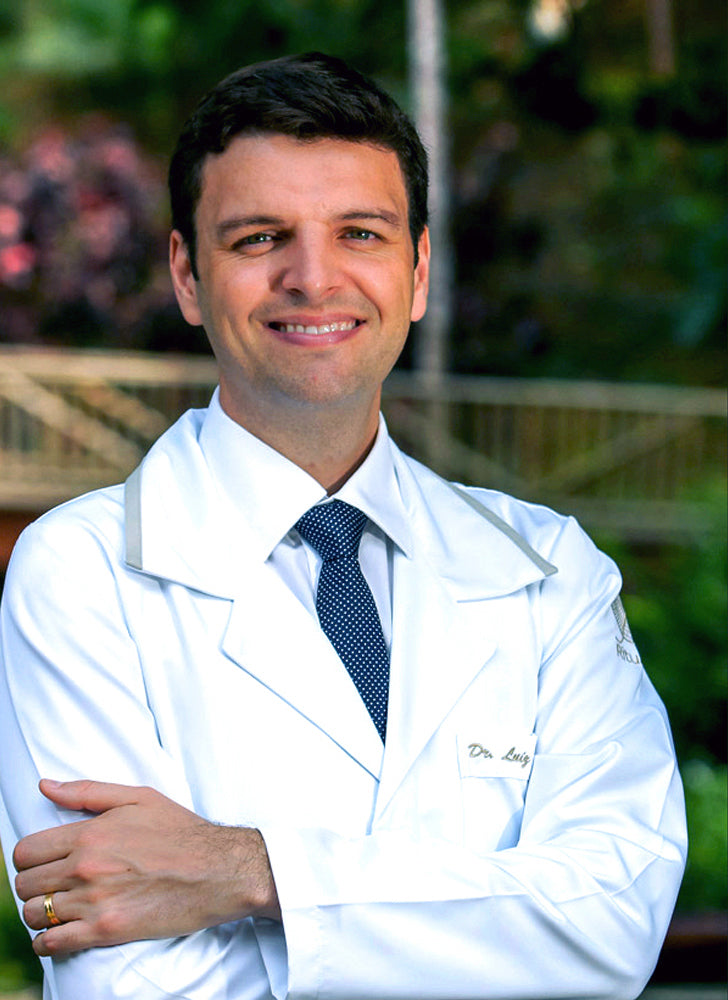 DOCTOR RECOMMENDED
If you need to enhance your antioxidant defense, promote a healthy inflammation response, support your body's natural detoxification system, and achieve optimal gut function, then Supercharged Turmeric is your best friend!
This powerful antiinflammatory blend combines a standardised extract of turmeric containing 95% of curcuminoids, coupled with the purified black pepper extract BioPerine that has been scientifically proven to enhance the absorption of curcumin by 20-fold.
I highly recommend Supercharged Turmeric to all my patients who are suffering from chronic conditions related to inflammation, such as cancer, cardiovascular disease, arthritis, cognitive decline, inflammatory bowel disease, IBS, autoimmune and metabolic diseases.
I personally incorporate turmeric into my daily life, and I highly recommend it for others to do the same.
Dr. Luiz Sella
Dr. Luiz Sella (Medical Doctor trained in Endocrinology, Lifestyle Medicine and Functional Medicine).
Supercharged Turmeric is a potent anti-inflammatory. Gut problems fuel bodywide inflammation that manifests as chronic pain, fatigue, depression, food sensitivities, constipation, diarrhea and reflux. Turmeric soothes inflammation, restores the gut and relieves the symptoms of IBS. Supercharged Turmeric features 95% curcumin along with black pepper for maximum absorption and effectiveness.
Ingredients:
Organic Turmeric (Curcuma Longa) (root)
Turmeric 95% Curcuminoids
BioPerine
Inactive Ingredients:
Cellulose (Vegetable Capsule)
Magnesium Stearate
Suggested Use:
As a dietary supplement take one (1) veggie capsule twice a day. For best results take 20-30mins before a meal or as directed by your healthcare professional.
Soothe Inflammation & Restore Health with Turmeric + Bioperine.
Turmeric is a potent anti-inflammatory. Curcumin is the active ingredient in turmeric that heals inflammation and prevents oxidative damage. This product also contains Bioperine, which enhances the absorption of curcumin by 2000%.

Turmeric + Bioperine effectively relieves inflammation and protects you from inflammatory conditions like…

- Cardiovascular Disease
- Arthritis
- Obesity
- Diabetes
- Depression
- Alzheimer's Disease
- Cancer
- Chronic Fatigue
- Colitis
- Asthma
- Autoimmune Disorders
- Anxiety
- Chronic Pain
- Kidney Disease
- High Cholesterol

Many people are suffering from inflammation due to stress, environmental toxins, digestive problems and chronic infections.

The curcumin in Turmeric + Bioperine blocks the inflammatory pathway and suppresses inflammation through multiple mechanisms. It is more effective for inflammatory conditions than aspirin and ibuprofen.

Turmeric + Bioperine helps with all aspects of metabolic syndrome: insulin resistance, hyperglycemia, high blood pressure, elevated triglycerides, high cholesterol and obesity.

Turmeric + Bioperine is a potent source of antioxidants that delay aging and prevent age-related chronic disease.

Studies reveal that Turmeric + Bioperine is just as effective as anti-inflammatory drugs for treating arthritis, without the dangerous side effects.

Turmeric + Bioperine protects the brain from amyloid plaque and reduces the oxidation that is associated with Alzheimer's disease. It also improves memory, attention, mood, fatigue, stress resilience, alertness and contentedness and relieves depression by increasing the amount of serotonin and dopamine in the brain.

Turmeric + Bioperine offers protection against cardiovascular disease by lowering cholesterol and improving circulation. It also regulates the tumor cell growth and fights cancer development, growth and spread.

Turmeric + Bioperine improves many serious health conditions and enhances wellbeing in healthy individuals. It is recognized as safe for all people by the FDA and proven to be effective even at low doses.

Turmeric has very little effect when taken alone. Bioperine is a patented extract obtained from black pepper to a standardized concentration of 95% piperine. Piperine increases the effectiveness of turmeric by 2000%. Bioperine has been used to enhance the absorption of herbal supplements for 20 years.