Black Friday Weekend Discount Expires In:
Read this important announcement to find out how to take advantage of our special Black Friday offer exclusively available for The Goodness Lover community:
Repair Your Gut with the Gut Reset 2-Month Protocol
(Save an INCREDIBLE $424.65 OFF TODAY ONLY!)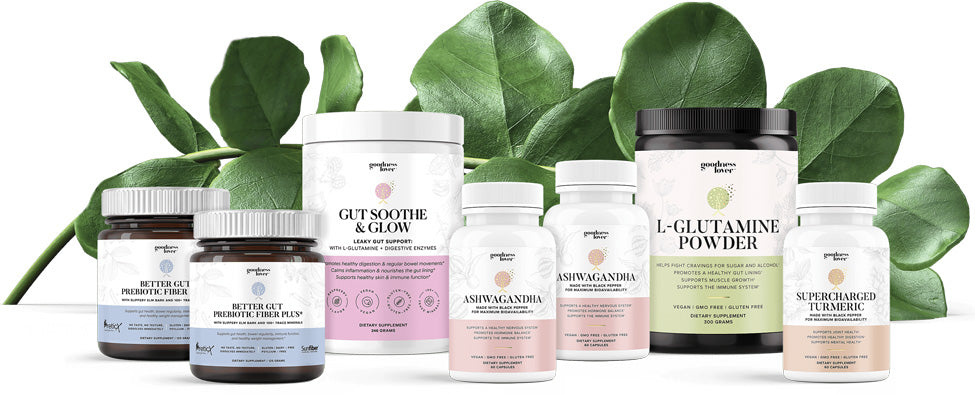 OUR THOUGHTFULLY DESIGNED FORMULAS ARE ALL:

OUR THOUGHTFULLY DESIGNED FORMULAS ARE ALL: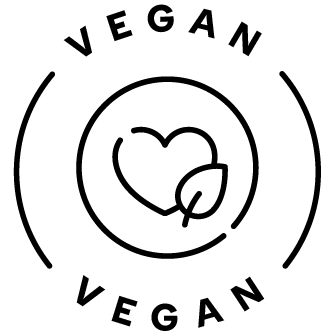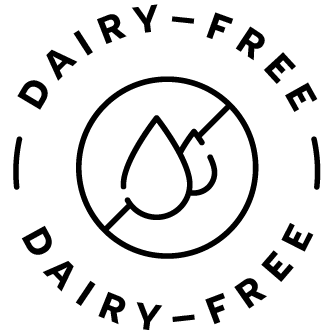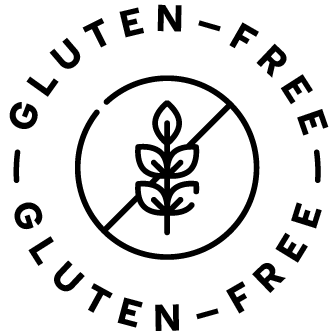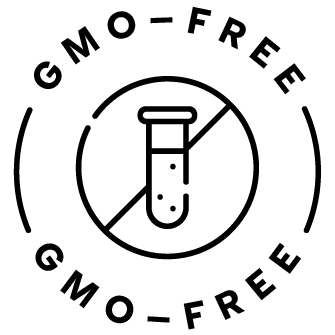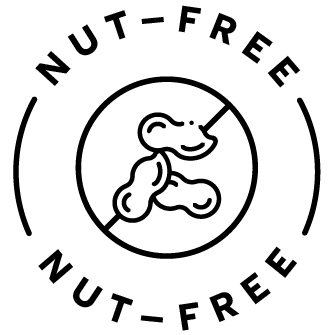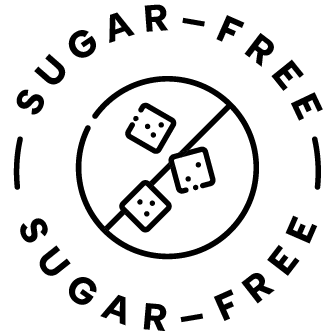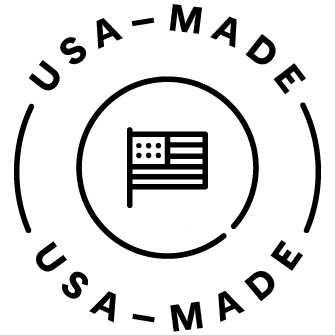 Look Inside The Gut Reset 2-Month Protocol Available Exclusively from Goodness Lover
This powerful TWO MONTH PROTOCOL of premium supplements uses natural minerals, amino acids, antioxidants, herbs, and detox agents to help restore the health of your gut, your body, and your immune system.
On top of repairing your leaky gut and supporting your immune system, our holistic doctors also recommend including stress management as chronic stress can aggravate inflammation and damage the gut. Stress relief are essential components of a complete gut-healing regimen.
So with this bundle, you'll get 7 BOTTLES OF PREMIUM SUPPLEMENTS to nourish your body in easy, specific steps, including: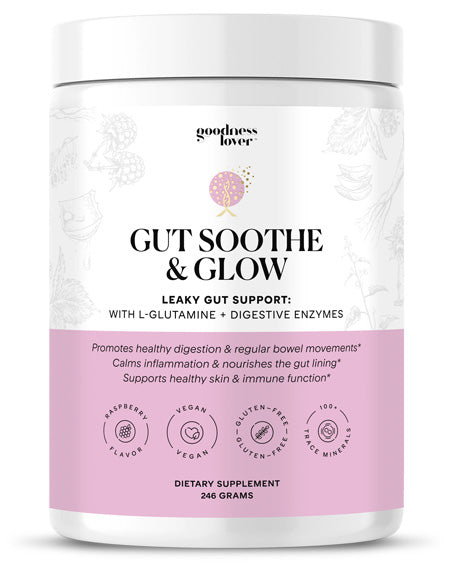 Gut Soothe & Glow
Our signature inner health powder that helps soothe and repair your gut lining, so you can experience that "healthy glow."
No more bloated belly, embarrassing gas, food sensitivities or dull skin. Gut Soothe + Glow helps treat symptoms and get to the root cause of your problems to deliver long-term health and vitality.
With a unique formulation of L-glutamine, digestive enzymes and over 100 trace minerals, this blend is the ultimate repair kit for a leaky gut.
Life's too short to spend the day in discomfort and battling digestive issues… so start taking Gut Soothe + Glow today and feel the incredible benefits for yourself!
1 bottle of Gut Soothe & Glow: $59.95/bottle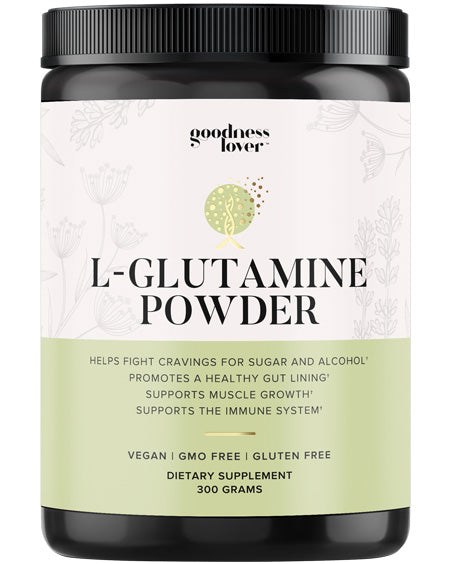 L-Glutamine
For Leaky Gut Repair
The most important nutrient for gut repair, L-glutamine promotes a healthy gut lining and combats leaky gut. It relieves gas, bloating, and pain caused by leaky gut. It also prevents serious complications caused by poor gut health.
At times of stress or illness, the body cannot produce enough L-glutamine to meet its demands. Supplemental L-glutamine protects the body from inflammation, autoimmune disorders, and chronic disease. L-glutamine repairs leaky gut, enhances immune function, increases nutrient absorption, and detoxifies the body.
1 bottle of L-Glutamine: $44.95/bottle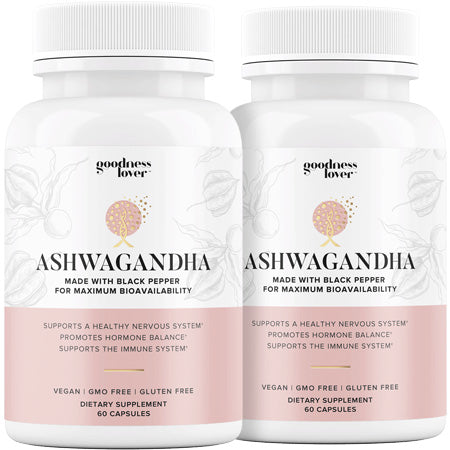 Ashwagandha
Supports Immunity, Soothes Nervous System
Ashwagandha is a powerful adaptogen that buffers your health from the impacts of stress, boosts the immune system, and enhances relaxation. Ashwagandha also reduces food cravings, curbs emotional eating, and stabilizes blood sugar. It boosts antioxidant levels, improves sleep quality, and soothes body–wide inflammation. Ashwagandha normalizes the hormones that can cause stomach problems and calms stress-related gut problems. Black pepper makes Ashwagandha more bioavailable to ensure you get the protection you need.
2 bottles of Ashwagandha: $34.95/bottle
Better Gut Prebiotic Fiber Plus
Pre- and Probiotics for Microbial Balance
Prebiotics and probiotics are the superhero duo when it comes to optimal gut health. Better Gut Prebiotic Fiber Plus features prebiotic fiber and beneficial probiotics to promote regular bowel movements, nourish the microbiome, and support blood sugar balance. It's a complete gut-nurturing formula that soothes and revitalizes the digestive tract, stimulates the removal of waste and toxins from the bowel and colon, and leads to an internal environment where your natural immune function can thrive.
2 bottles of Better Gut Prebiotic Fiber Plus: $59.95/bottle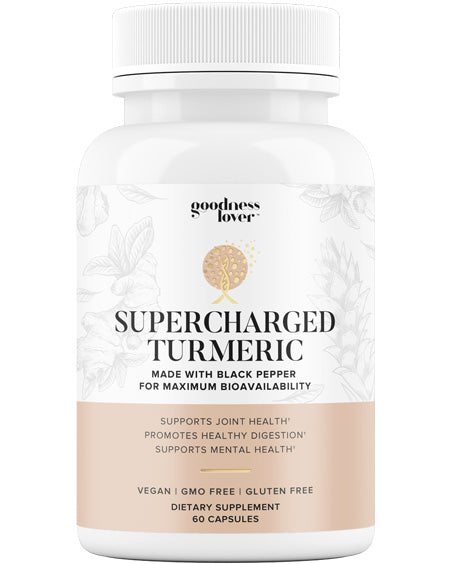 Supercharged Turmeric
For Inflammation, Bloating, & Detoxification
Turmeric is a potent anti-inflammatory. Gut problems fuel body-wide inflammation that manifests as chronic pain, fatigue, depression, food sensitivities, constipation, diarrhea, and reflux. Turmeric soothes inflammation, restores the gut, relieves bloating, and promotes detoxification so your immune system can heal and thrive. Supercharged Turmeric features 95% curcumin along with Bioperine, an black pepper extract which enhances the absorption of curcumin by 2,000%.
1 bottle of Supercharged Turmeric: $34.95/bottle
The Results Speak For Themselves: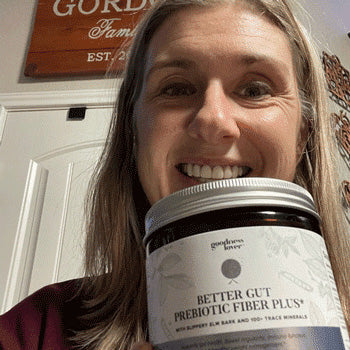 "This product has been great. It dissolves quickly, which has been different from other similar products. I haven't had as many stomach problems since I've started this."
– Gina G.
"I measure a product by how I feel after using it and I usually give something like this a few weeks, so I was surprised when I started feeling an improvement after 5 days! Bravo!"
– Dorian S.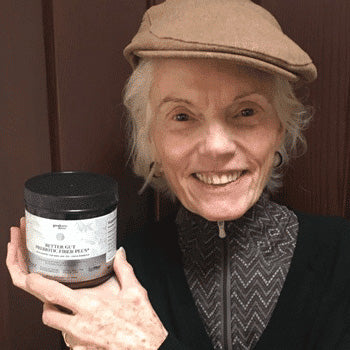 "The result is less noise from my GI tract! In thinking about it clearly, I haven't had gut discomfort in a couple of weeks, so these products are working.
I might add that Goodness Lover as an organization puts heart and soul into everything you do. That is why I trust your products, now that I've tried them. I feel the goodness, the heart and warmth when I take your products. Thank you."
– Susan S.
"I've used a lot of diff brands over the years- hands down the best, most effective/ easily absorbed out there!"
– Emily B.
The Vagus Nerve Collection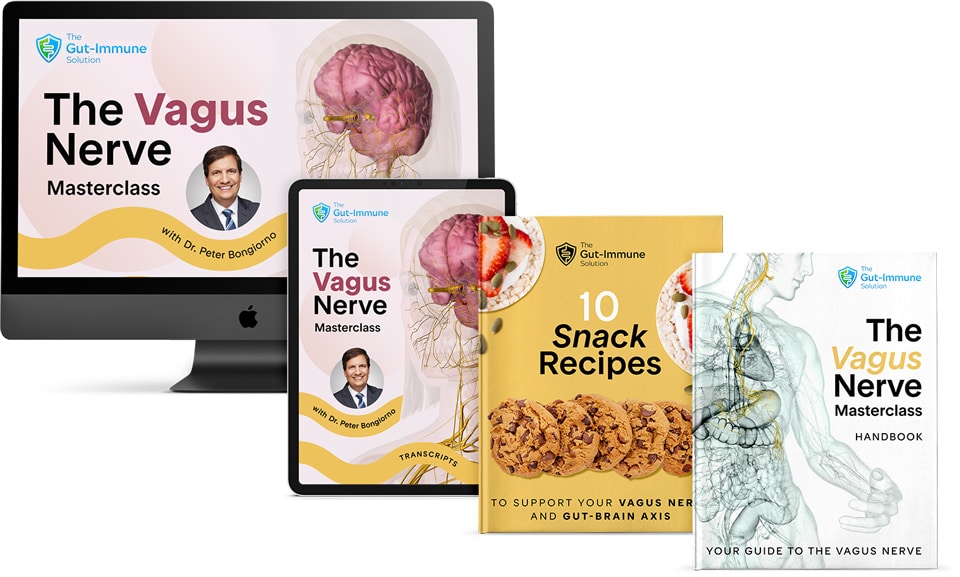 Therapies involving the vagus nerve have become the hottest topic in modern medicine. The vagus nerve is the communication highway in your central nervous system – running from your brain stem to your colon and connecting a vast majority of your major organs. It's the key to optimal health and immunity. When you have vagus nerve damage, it shows up as poor health – mental, physical, and even emotional.
In the Vagus Nerve Collection, you'll learn leading-edge ways to restore your health and immunity by stimulating and healing your vagus nerve naturally and at home. This resource kit includes:
Total Value: $97
Today's Price: FREE with your Gut Reset Protocol
The 21-Day Anti-inflammatory Meal Plan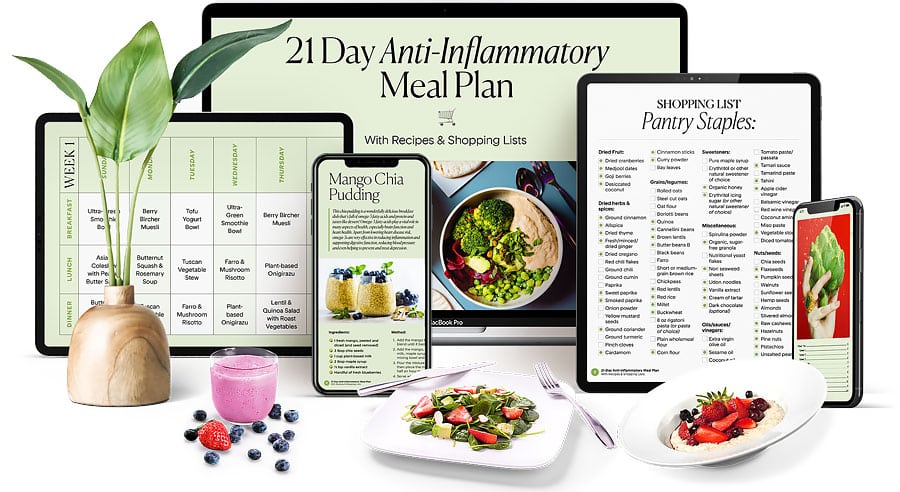 Take the guesswork of how to eat your way to an inflammation-free life.
You'll enjoy a 3-week lineup of meal planning done for you, filled with breakfast, lunch, and dinner options you'll actually enjoy eating.
Even if you don't consider yourself a good cook, you'll be able to create tasty inflammation-fighting foods your whole family will love.
Plus, you'll be handed weekly shopping lists so you'll never be without a key ingredient – saving you time and money on your road to restoration.
Total Value: $197
Today's Price: FREE with your Gut Reset Protocol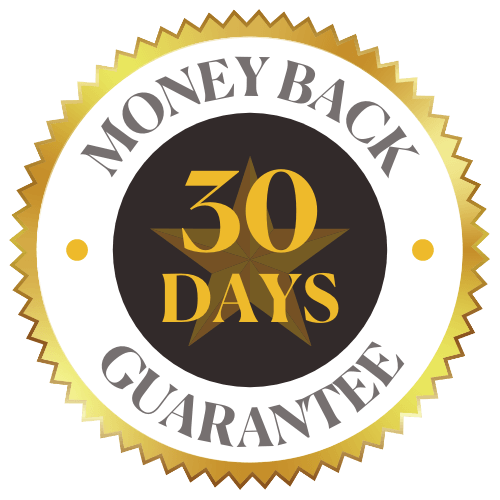 Try our
Gut Reset Protocol
for 30 Days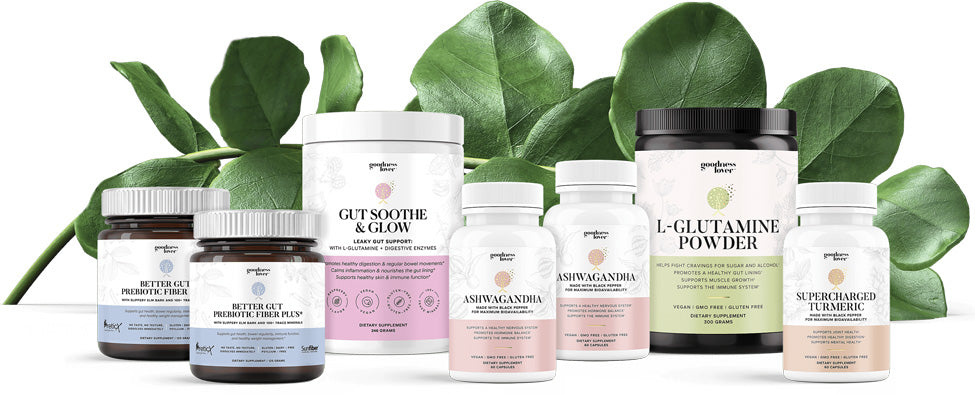 1 bottle of Gut Soothe & Glow | $59.95/bottle
1 bottle of L-Glutamine Powder | $44.95/bottle
2 bottles of Ashwagandha | $69.90 for 2 bottles
2 bottle of Better Gut Prebiotic PLUS | $119.90 for 2 bottles
1 bottle of Supercharged Turmeric | $34.95/bottle
FREE BONUS #1 - The Vagus Nerve Collection | $97
FREE BONUS #2 - The 21-Day Anti-inflammatory Meal Plan | $197
Claim Your Black Friday Weekend Deal to get 40% off the Gut Reset Protocol (and get $294 worth of bonuses for free!)
This Weekend: Only $199* (while stocks last)
Save an incredible $424.65 off the regular price (this Black Friday Weekend only)!

DISCLAIMER
Statements on this website have not been evaluated by the Food and Drug Administration. Products are not intended to diagnose, treat, cure or prevent any disease. Review all product warnings prior to use.
The information provided on this site is for informational purposes only and is not intended as a substitute for advice from your physician or other health care professional or any information contained on or in any product label or packaging.
You should not use the information on this site for diagnosis or treatment of any health problem or for prescription of any medication or other treatment. Always consult with a healthcare professional before starting any diet, exercise or supplementation program, before taking any medication, or if you have or suspect you might have a health problem. You should not stop taking any medication without first consulting your physician.